Holy Wines is excited to announce the second Holy Table tasting lunch in collaboration with Townhouse No.3.
We hope that you can join us for this wine pairing lunch which will focus more on the red wine varieties imported by Holy Wines. We will be focusing on Navarra DO (Spain), Faro DOC (Italy), Bolgheri DOC (Italy) and Baden (Germany); a nice trip around the old world wines of Europe ?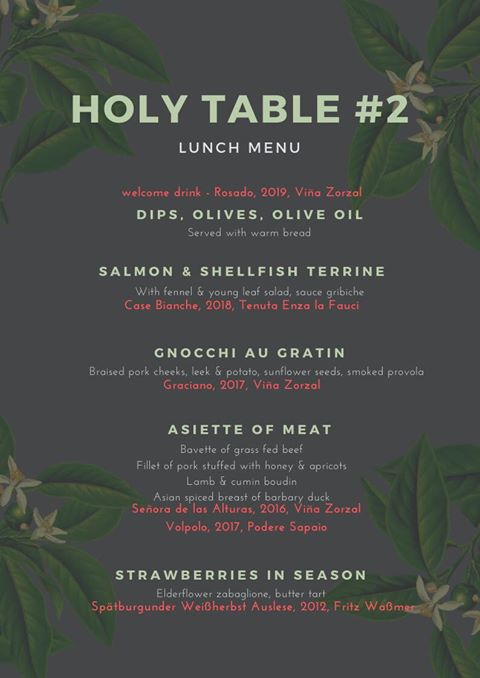 Event details:
Date: 23 February 2020
Time: 12:30hrs
Price: €65.00 p/p
Location: Townhouse No.3, Republic Street, Rabat
For families with children, we are considering having a dedicated area of the establishment where the children can eat and be entertained. This will come at an extra cost of €15 per child and will only be offered if there is sufficient take up. Please contact us at your earliest so that we can make the necessary arrangements.

Please inform us in advance about any allergies or dietary restrictions.
Seating is limited to 24 persons, so book your places early by contacting Holy Wines on 79539865 or adrian@holywines.com.mt