Holy Wines is happy to announce the first Holy Table tasting dinner in collaboration with Lovage Bistro.
We hope you can join us for this wine pairing dinner which will bring the niche wines imported by Holy Wines together with the culinary creations of Lovage Bistro.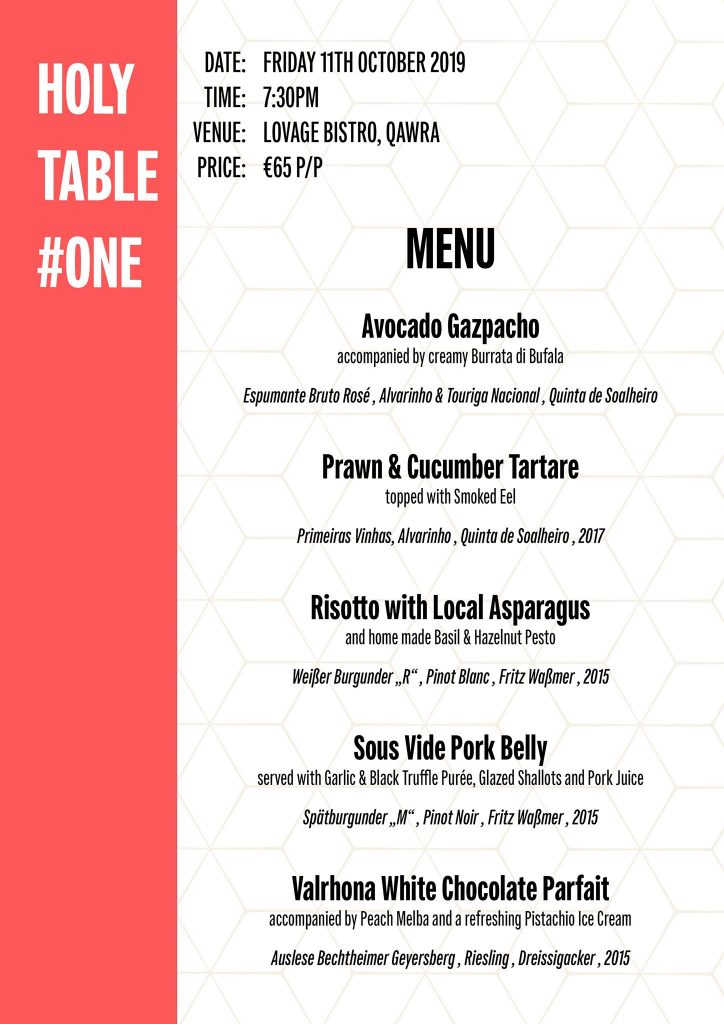 Event details:
Date: 11 October 2019
Time: 19:30hrs
Price: €65.00 p/p
Location: Lovage Bistro, Qawra
Please inform us in advance about any allergies or dietary restrictions.
Seating is limited to 24 persons, so book your places by contacting Holy Wines on 79539865 or adrian@holywines.com.mt