Description
Although budding started a little later than the previous year, in April the process evolved well and the flowering actually finished somewhat earlier than normal. The summer was extremely hot and dry, the June rains playing a crucial part in preventing the vines from suffering from the heatwave. In August the heat was more bearable and the decisive month of September arrived with a lot of light and lower temperatures. This weather pattern allowed for the correct evolution of the vegetative stage of the vine, with no pest or disease problems, good budding and perfect fruit set. The grapes were harvested in an impeccable state of health with optimum ripeness, making the 2015 harvest quite extraordinary. Clean, high intensity aromas of red fruit such as raspberry, strawberry, red cherry, also black pepper and earthy on the nose with soft tannins and medium body. Red fruits flavours, mineral hints and a long finish.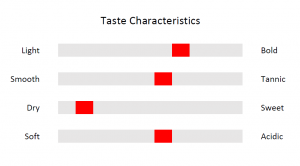 Made from the much appreciated Garnacha grape, the visually-striking Rosado is characterized by extraordinary harmony and refinement while also being delightfully refreshing. The grapes were picked with a lower ph than normal. Despite being a dry vintage, the rainy days were very well distributed and the vineyard did not suffer water stress. During the harvest, the temperatures were very mild, and this helped even more. As a negative point, there was a considerable production reduction compared to the previous year. Grapes are hand-picked and traditionally free-run (Saignée method). Light maceration at 8ºC in pre-fermentation stage, and controlled temperature alcoholic fermentation at 18ºC in 15,000-litre stainless steel vats. It is allowed to rest on its delicate lees to lend the wine body and structure. Following racking, the wine is stabilized and bottled at the very peak of youth. Clean, fresh, delicate, and floral, with aromas of wild berries and strawberry notes which are most typical of the Garnacha grape.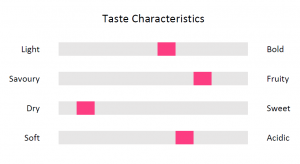 The Pinot & Syrah brings together two supposedly separate wine worlds. The elegance of Pinot Noir meets the spice of Syrah. In retrospect, it represents a logical consequence of the company's commitment to both grape varieties. This unusual blend gives the sweet fruit of the Pinot Noir a boost with peppery, spicy Syrah notes. The Syrah grape in cool climates has many of the characteristics of the thin-skinned, fussy Pinot Noir and together they combine a lavishly spicy, basket of sweet dark fruits, with blueberries, blackberries, cherries, and hints of dried fruit with a finely woven woody aroma. Delicate and fine on the palate, this blend clearly shows its Pinot Noir origins.
Fritz Waßmer's Sauvignon Blanc smells invitingly of cassis, gooseberry and elderberry. Invigorating and racy, the first sip of this wine makes you want more. A versatile food companion, but also a real treat on its own. Exciting with striking acidity and powerful body makes this wine a hearty thirst quencher.